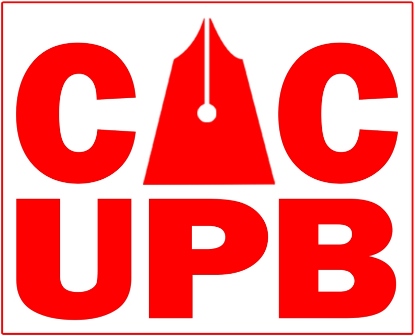 Doodle artist Lei Melendres graced UP Baguio Wednesday morning as a speaker for ACLE in celebration of CAC week.
Lei Melendres, a professional Manila-based doodle artist, lectured on the basics of doodling in Sarmiento Hall yesterday in the Alternative Classroom Learning Experience (ACLE) forum entitled "Love Learning: Knowing the Basics of Comic Drawing".
"Ito na yata yung isa sa pinakamasayang talk na ginawa ko for a school," Melendres said when asked of his experience in the university.
Melendres was received by third and fourth year BA Communication students who participated both in the lecture and application part of the forum. After an hour of lecture, students were asked to apply what they have learned through drawing.
Melendres gave away 16 pieces of limited-edition posters of his work, 15 of which was drawn via raffle. The last piece was given to the student whose work he picked as the best application of his lecture.
After his talk, Melendres was welcomed by Dean Candy Torres who expressed her thanks for his participation in the lecture.
Fine Arts instructor Joan Medrano, who used to be a colleague of Melendres in the doodle group "We Will Doodle", and Communication instructor Thedd David were also present in the event.
Along with Melendres, fourth year Fine Arts student and comic enthusiast Alecs Pinzon gave a lecture on the basics of comic drawing.
Love Learning was organized by the College of Arts and Communication Committee as part of the celebration of college week.
Date Posted: May 21, 2019