Erika Diwata V. Mariano-Jacinto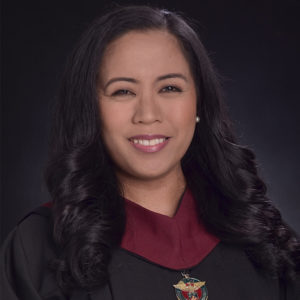 Email: emjacinto@up.edu.ph
Erika Diwata M. Jacinto teaches the General Education (GE) courses, Arts 1 (Critical Perspectives in the Arts) and Phil Arts 1 (Approaches to Philippine Arts). She finished her Bachelor of Arts in Art Studies (Interdisciplinary) at UP Diliman where she is currently taking up Master of Arts in Art Studies (Curatorial Studies). Her research interest is currently on the role of the museum in these changing times.
EDUCATION
B.A. (Art Studies), University of the Philippines
COURSES TAUGHT
ARTS 1 (Critical Perspectives in the Arts)
PHILARTS 1 (Philippine Arts and Culture)
FA 100 (Art History)
RESEARCH INTERESTS
Indigenous Representation
Hazards and Disaster
Museum Studies
Curatorial Studies
RESEARCH & PUBLICATIONS
Short Communications
Conference Presentations
September 30, 2018, Narratives of Disaster: Meanings and Representations through Art Exhibitions in the Philippines, Museums and Cultural Heritage as Cultural Hubs, ICOM Japan, Maizuru City, Japan.
September 4, 2019, Reconfiguration: From Costume Museum to CHE (College of Home Economics) Museum, ICOM Kyoto 2019: Museums as Cultural Hubs: The Future of Tradition, ICOM Japan, Kyoto, Japan.